More Than Bad Investments: Actions and Decisions That Can Be The Basis For Removing a Trustee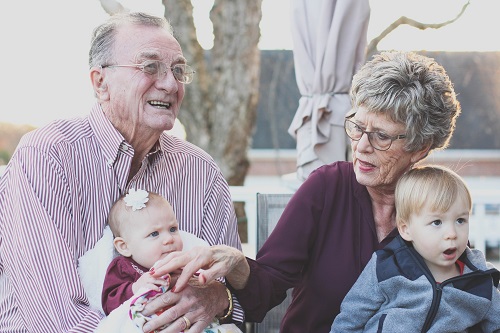 Some words you need to look up in the dictionary to get a definition, while others contain the meaning in the word itself. "Trustee" is one of the latter.
Trust is at the heart of a trustee's role and responsibilities. When an individual names another person or institution as a trustee, they are putting their faith in that person or institution to follow their wishes and directives as set forth in the trust document. They depend on the trustee to manage and distribute their assets responsibly and according to the trust's objectives and the law. They are counting on the trustee to do right by the trust beneficiaries after they're gone. In turn, those beneficiaries rely on a trustee to be honest and competent and to always act in the beneficiaries' interests, not their own.
But trust is easily broken.
When a trustee breaches their legal or ethical duties or otherwise fails to perform their responsibilities in a fundamental way, Illinois law provides beneficiaries with a mechanism to address such malfeasance or shortcomings.
Statutory Grounds For Removal of a Trustee
Under the Illinois Trust Code, a qualified beneficiary, settlor, or co-trustee can request that a court remove a trustee and replace them with a successor. A court also has the power to remove a trustee on its own initiative if it finds grounds for doing so.
Those grounds are outlined in 760 ILCS 3/706, which provides that a court may remove a trustee if:
the trustee has committed a serious breach of trust;
lack of cooperation among co-trustees substantially impairs the administration of the trust;
because of unfitness, unwillingness, or persistent failure of the trustee to administer the trust effectively, the court determines that removal of the trustee best serves the purposes of the trust and the interests of the beneficiaries; or
there has been a substantial change of circumstances or removal is requested by all of the qualified beneficiaries, the court finds that removal of the trustee best serves the interests of all of the beneficiaries and is not inconsistent with any material purpose of the trust, and a suitable co-trustee or successor trustee is available.
Breach of Trust
There is a reason that "breach of trust" is the first basis for removal listed in the statute. It is the most common reason beneficiaries or others seek a trustee's removal. But it can sometimes be a difficult case to make, especially if the allegations center around investments or other discretionary decisions the trustee makes regarding the management of trust assets.
A trustee is a fiduciary, which means that they have three fundamental duties in that role:
Duty of loyalty. When it comes to the performance of their responsibilities, the decisions they make, and the actions they take, a trustee must always act in the best interests of the beneficiaries, not their own. This includes any self-dealing, conflicts of interest, or other things that would compromise their duty of loyalty.
Duty of care. A trustee has duties that come from the trust document itself, such as how assets should be managed and distributed. They also have specific responsibilities set forth in the Trust Code, such as notice requirements, accountings, information provision, and investment standards. They must meet these obligations prudently and responsibly.
Duty of impartiality. A trustee should not favor one beneficiary over the other and should treat all beneficiaries equally or as specifically provided in the trust document.
Irresponsible Investments v. Bad Outcomes
In cases of self-dealing, where a trustee makes decisions or takes actions for their own benefit, the wrongdoing may be readily apparent. But many efforts to remove a trustee center around allegations that they mismanaged trust assets, such as through poor investment decisions, inattention, or sloppiness. Removal on this basis can be tricky, as bad investment outcomes do not necessarily equal a breach of duty that would warrant removal.
The Illinois Trust Code contains what is called the "prudent investor" rule. It establishes both general and specific guidelines for how trustees should invest and manage trust assets. As set forth in 760 ILCS 3/902, the prudent investor rule means that:
A trustee has a duty to invest and manage trust assets as a prudent investor would, considering the purposes, terms, distribution requirements, and other circumstances of the trust. This standard requires the exercise of reasonable care, skill, and caution and applies not in isolation, but in the context of the trust portfolio as a whole and as a part of an overall investment strategy that incorporates risk and return objectives reasonably suitable to the trust
Subject to the other duties and considerations for investment decisions contained in the statute, the prudent investor rule shields trustees from allegations of misconduct or mismanagement that would justify removal simply because their investments underperformed or the value of assets went south. Without more, it is unlikely a judge would be inclined to remove a trustee on this basis.
That said, if there is a substantial decrease in the value of retained stocks and other assets and a court finds that a trustee failed to perform due diligence or otherwise made decisions that a prudent – rather than all-knowing - investor would not, removal would be a distinct possibility.
If you are a beneficiary and have questions or concerns about a trustee's conduct, or if you are a trustee needing guidance about how to fulfill your responsibilities, please contact the estate planning and at Latimer LeVay Fyock.