H-1B Alert – Cap Season is Upon Us!!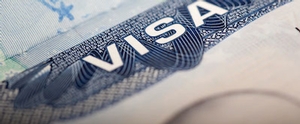 H-1b Employment Authorization
Cap SEASON IS APPROACHING!!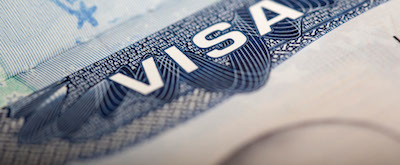 OVERVIEW
If you are an employer intending to sponsor H-1B employees currently in the U.S. in another status, or outside of the U.S., now is the time to begin the application process.
The United States Citizenship and Immigration Service (USCIS) is only authorized to issue 65,000 H-1B employment authorizations every fiscal year. An additional 20,000 H-1Bs are available each fiscal year to individuals who possess a U.S. Master's Degree or higher. Petitions can be filed as early as April 1 of the prior fiscal year in order to maximize the likelihood of acceptance of the petition for the next fiscal year. Last year, the USCIS received more than the designated allotment of H-1B petitions in the initial five day acceptance period, and had to conduct a "lottery" to randomly determine which H-1B petitions would be adjudicated. To guarantee that your petition gets accepted in the lottery, it is crucial to have your petition filed on April 1.
H-1B employment authorization is one of the most common ways for companies to sponsor foreign nationals to work in the U.S. This classification is for professionals employed in a "specialty occupation" or as a fashion model of distinguished merit and ability.
In order to move forward with an H-1B petition, there are a number of tasks that must be completed, including (i) completion of Latimer LeVay Fyock LLC's questionnaire containing all of the information necessary to prepare the petition materials, (ii) a review of the prospective employees' educational documents and background, (iii) preparation of a proposed job description and proposed salary for each position, and (iv) filing a Labor Condition Application with the U.S. Department of Labor, a process that requires approximately 7 business days.
Certain employers are not subject to the H-1B cap. Those include governmental research organizations, non-profit research organizations, institutes of higher education, and non-profit organizations affiliated with institutions of higher education. Additionally, there are certain exceptions to the H-1B cap that apply to individuals, including certain individuals who have already been counted against the H-1B cap, individuals seeking an amendment, extension or transfer of their current H-1B employment authorization, and certain physicians under the CONRAD State 30 program or receiving a federal government agency waiver.
Please contact our offices if you would like to discuss further the process for sponsoring foreign national employees so they can properly and timely work for your company in the U.S.